Introducing Frax
Published on 2 October 2013
Explore and create fractal landscapes unlike anything seen before,
in real-time on an iPhone and iPad
It's been rather quiet around here for a while, but with good reason!
Two and a half years ago a certain Kai Krause got in touch (a name I knew well from the time of MetaCreations who created the KPT series of Photoshop plugins, Bryce, Painter, Poser, Soap, Goo among others).
Kai invited me over to visit him in Germany where I was introduced to a plethora of projects he'd been working on since the MetaCreation days.
One of these projects was an iPhone app called Frax built by long time friend, colleague and fellow graphics luminary, Ben Weiss. Even then the app would let you fly around fractal landscapes and change colours, lights and textures in real-time, on a phone!
Shortly after that I joined Kai and Ben to complete the fractal triumvirate and ever since we've been designing, developing, polishing and iterating Frax. MacWorld have written an article on our team and we're also in this months podcast.
It has been quite a journey and the app has grown into something far bigger and more capable than what any of us expected at the start.
We now have almost one hundred parameters that drive the render engine, 198 example starter presets, extensive built in documentation all beautifully illustrated, large website with community gallery for sharing presets, all linked to the Frax Cloud render farm for generating ultra high-resolution images up to 50 Mpx...
We've had the rare opportunity to take a no compromise approach with Frax, ignoring all timelines, just trying to make it the best we can. And now at long last it is ready for the world...
Watch the video below and then check out the Frax website particularly the showcase section to fully appreciate in fullscreen the quality and detail that Frax is capable of.
For those wondering about Fractal Lab... don't worry it is still in active development and is becoming a serious tool for rendering and animating 2D and 3D fractals and procedural graphics.
That will be a topic for a future post...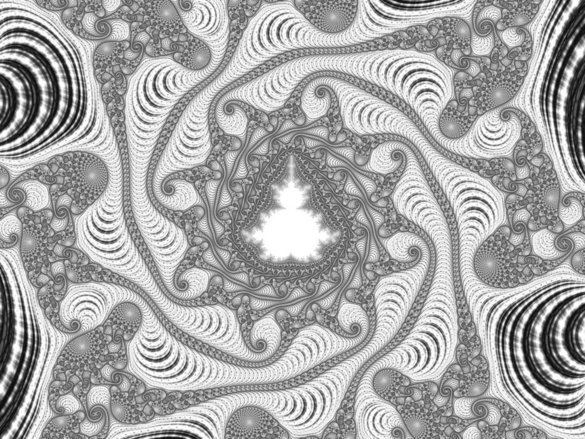 Last updated: 2 October 2013
7 Comments
Tomek commented at 2 October 2013 at 21:06

Yay! Finally and new blog post here! :) It's kind of rare these days, especially after RSS's death. Thumbs up Tom!

amazing work...

the next evolutionary step

Anto commented at 3 October 2013 at 13:13

meraviglioso!!!

Paul Ledak commented at 13 October 2013 at 02:26

Certainly the best mandelbrot generator available today!

Kelly Wm. Hoskins commented at 13 October 2013 at 20:43

WOW!
I was wondering what you were up to since fractal.io. This is fantastic!
Next... 3D fractals in Frax!

Please convince Kai and Ben to release also an OSX vers. of Frax, on the App Store. I would be willing to pay much more for Frax, if there would be an OSX vers. :-)

Jovan commented at 1 December 2013 at 04:43

Great work!
Older: A Series of Snowflakes Newer: Be a Match, Save a Life
Links & further reading
Frax Website

Find out more and download from the App Store

Frax Showcase

Full screen gallery that shows the real quality and detail of Frax renders.

Frax Ultra Showcase

Massive 50 Mpx images rendered by the Frax Cloud
Related posts
A selection of subverted seasonal snowflakes
A series of looping animations from an installation at L'Eclaireur in Paris.
A journey into a Fabergé inspired world.
Glasgow's fantastic new museum of transport, the project I have been working on for the past year.