Music Box
Published on 18 December 2011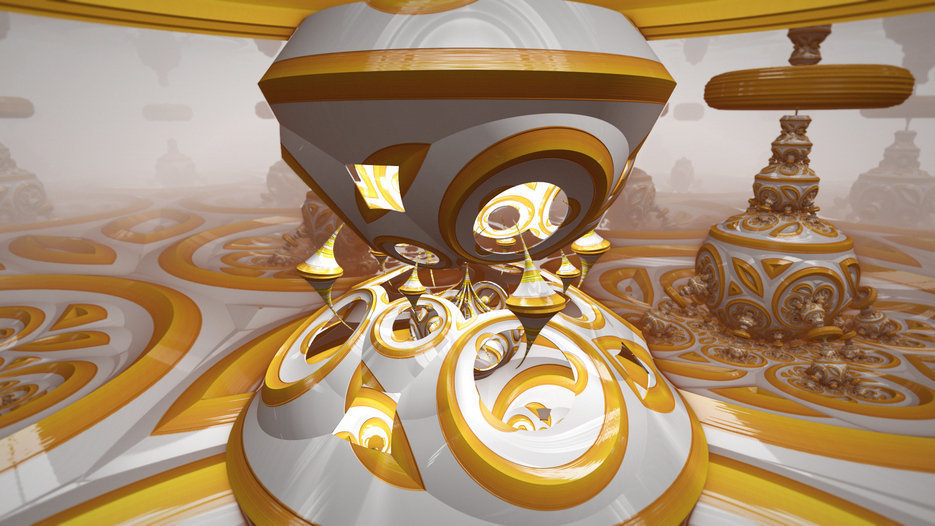 A journey into a Fabergé inspired world.
Music: Tinkle by J. Saunders.
Last updated: 18 December 2011
6 Comments
Philip commented at 20 December 2011 at 10:23

Very nice indeed, is this part of the new fractal lab that is coming out? how is that project coming along?....Philip

Kelly Wm. Hoskins commented at 21 December 2011 at 19:23

NOoo!! I need more! Don't leave me hanging, man! Don't tease me like this!

Barrie commented at 3 January 2012 at 20:53

Truly an elegant little trinket for the Christmas season!

This is wonderful! Congratulations Tom, the quality of your fractals continues to delight and impress us. Happy New Year!!!

WOW pure amazing! I have always loved music boxes and this video is wonderful.

Jon

commented at 11 March 2012 at 16:31

Faberge is a very apt description! I particularly like the Fractal designs in this one. A new seed?
Related posts
The project I've been working on for the last two years...
A selection of subverted seasonal snowflakes
A series of looping animations from an installation at L'Eclaireur in Paris.
A WebGL fractal explorer