The Pyramid
Published on 10 May 2010
If I were a Pharaoh this is what I would build.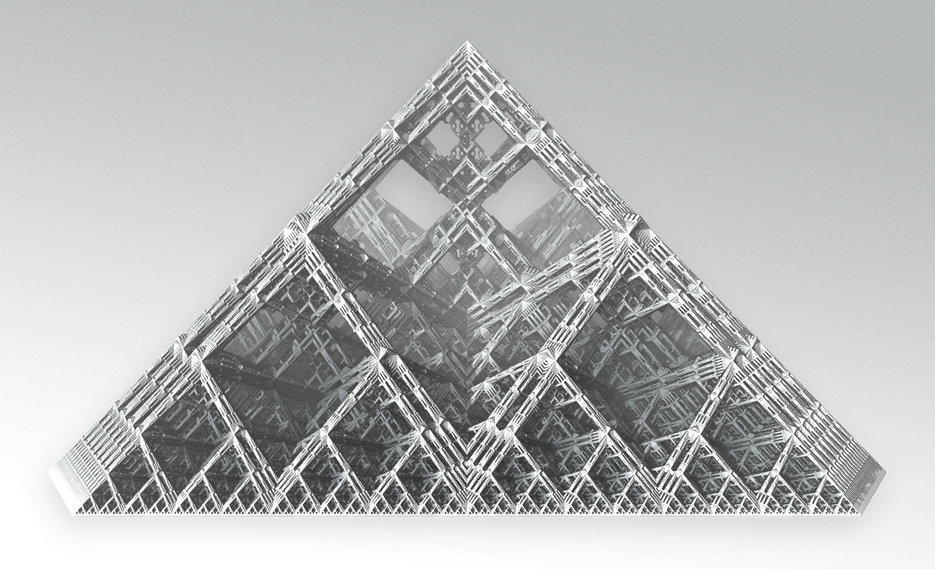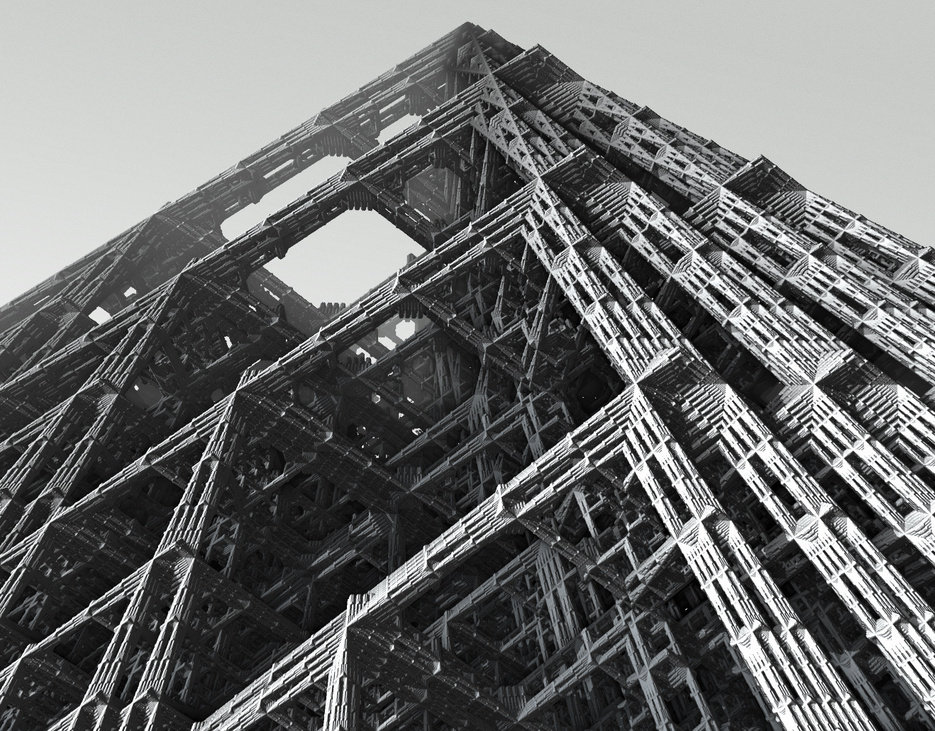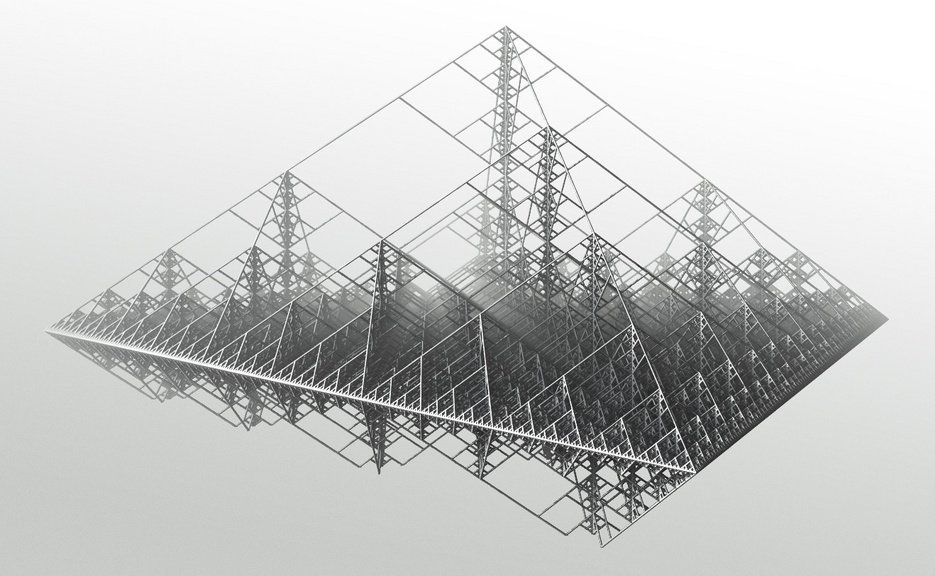 Over time the structure becomes a mountain.
Last updated: 10 May 2010
19 Comments
Syntopia

commented at 11 May 2010 at 14:32

I guess your mechanical tree turned into a pyramid :-) Great structure!

dominic

commented at 11 May 2010 at 19:24

this is simply amazing!! very nice work (once again)

simon commented at 11 May 2010 at 20:04

This could, no, should be a hotel. But would take an infinite time to construct!

beautiful. how was it done? pixel bender ? the fog works pretty well :)

Thanks. The images were rendered using a new fractal renderer I'm working on in Pixel Bender. I'll be releasing it once I'm happy with the final script.

Nik commented at 17 May 2010 at 14:43

Awesome, would love to get my hands on this plugin! Just hope Adobe get Pixel Bender working for CS5 soon.

stream

commented at 19 May 2010 at 15:33

very nice structural concept

I love your work. Really gorgeous stuff.

oh, such an incredible architecture, thanks for sharing...really would want to build that stuff

MdC commented at 28 June 2010 at 21:45

Would you build a broccoli?

demma

commented at 4 July 2010 at 11:47

Simply amazing... hope can test it soon!
Congrats.

Great render - I particularly like the rendering style - it has echos of Eschers quality of tone and line

ROTOR

commented at 29 July 2010 at 12:49

wow... hopefully it's gonna be released soon - I can't wait to use it! you're doing such a great work!

Wonderfully done. The depth looks rather astonishing.

Great work btw, reminds me of a menger sponge or a koch curve.

Gareth commented at 10 August 2010 at 10:14

Hey Tom, is there any chance of getting a print of the second most complex pyramid image? It would look awesome as large print.

Gareth

fpsurgeon

commented at 21 August 2010 at 02:42

The Sierpiński Trade Center, maybe?

Derek commented at 28 December 2010 at 11:41

The Borg's new fleet!

amazing. especially the third photo looks so realistic.
looks so much like a big construction site or architecture.
great
Related posts
The project I've been working on for the last two years...
A selection of subverted seasonal snowflakes
A series of looping animations from an installation at L'Eclaireur in Paris.
A journey into a Fabergé inspired world.